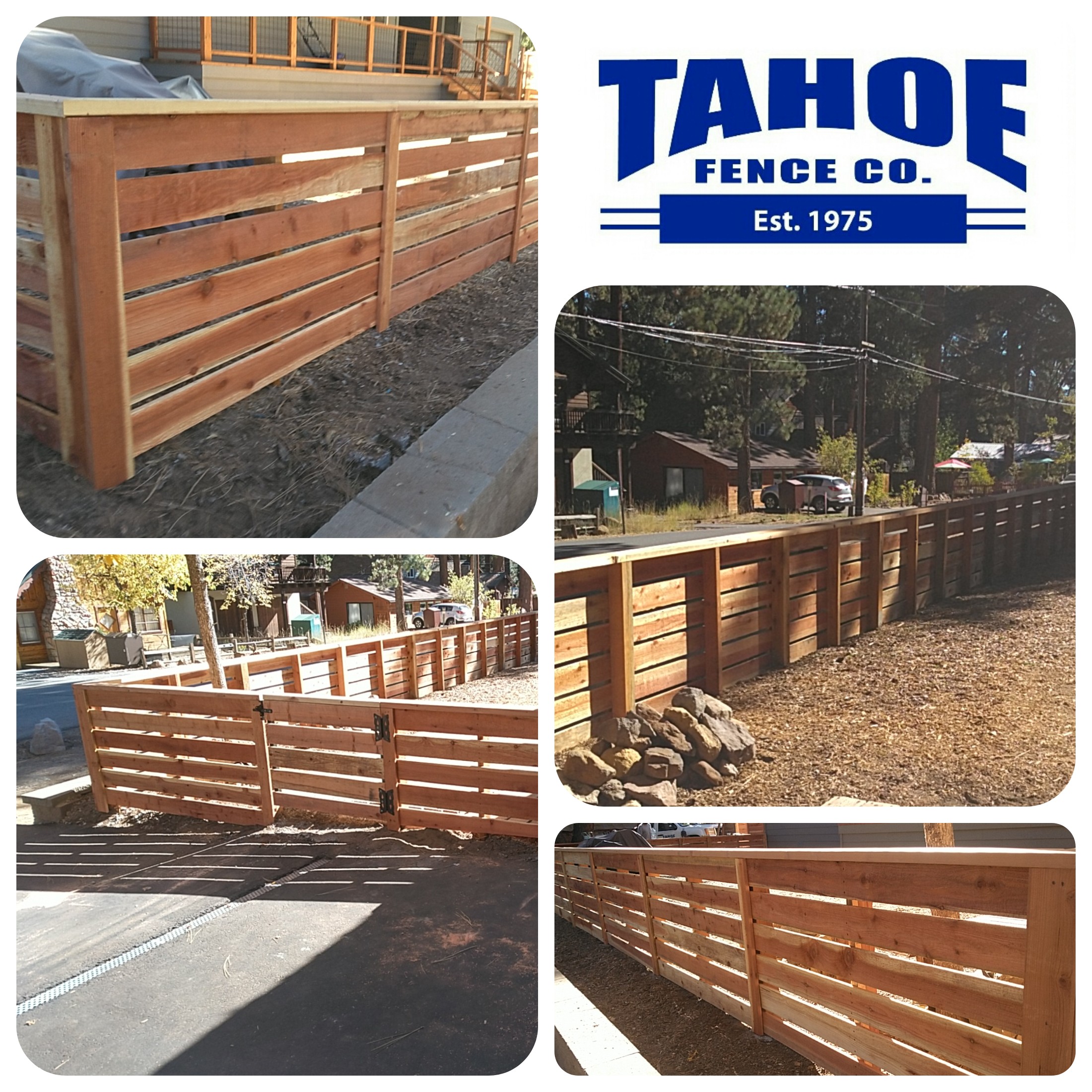 Just In Time
With so much going on lately, you really have to make time for it all.
Halloween just wrapped up. Daylight Savings Time ends this weekend. Elections this week. Before you know it, Thanksgiving will be here and so will Winter.
Tahoe's crews built this beautiful, redwood fence just in time before the wet weather arrived. It's a horizontal fence with gapped boards, a top cap, and 2×4 vertical supports between posts in Tahoe Vista (Placer County.)
P.S. Remember to set your clocks back this weekend!