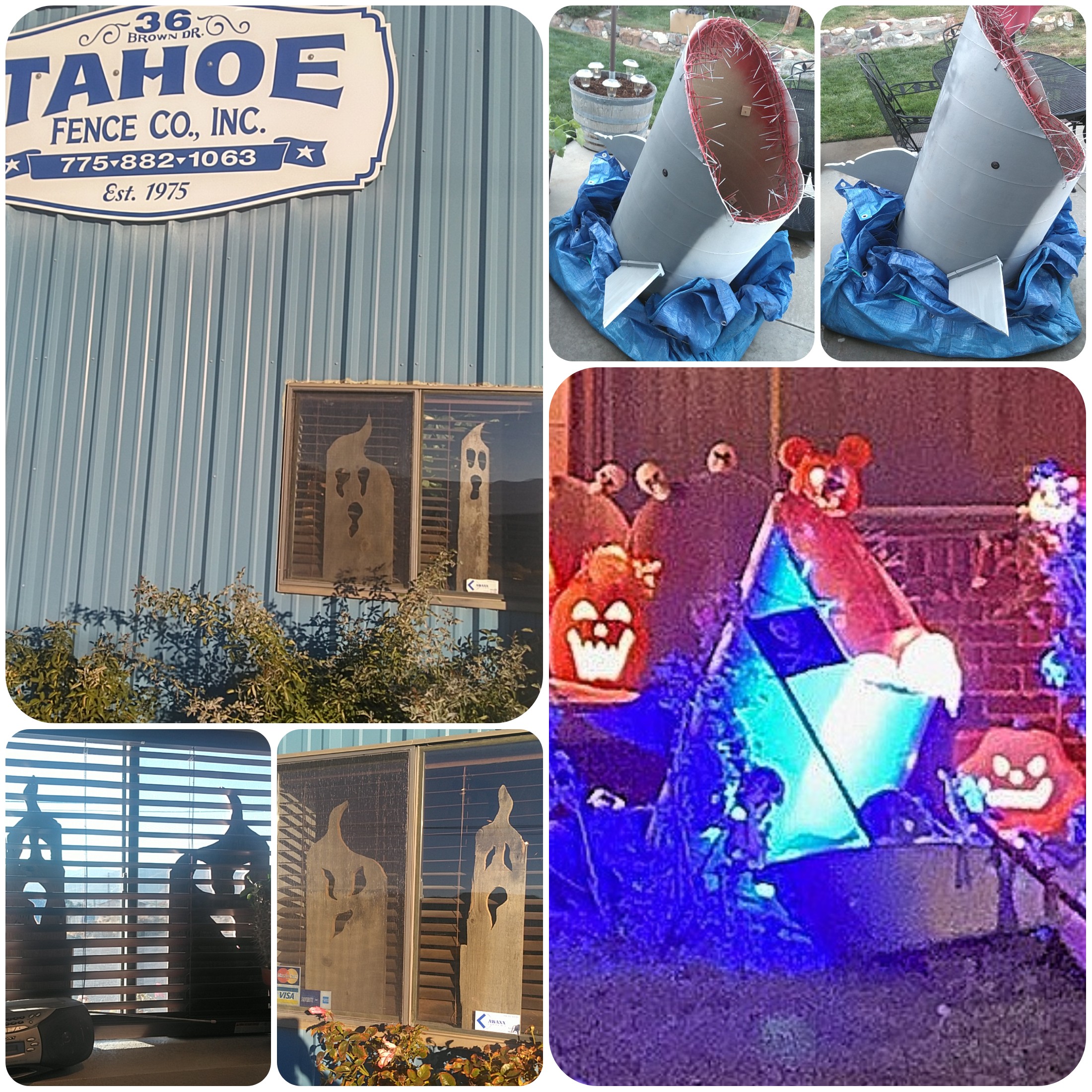 It's getting close to Halloween which means the start of the holidays.
While Tahoe's still busy with work, we took a moment to get into the spirit of the season.
It's said when you're working with natural materials, like wood or stone, you have to listen to what the material is saying about how to best utilize it. We may have gotten a little carried away with what our scrap material had to say.
Tahoe made spooky ghosts from old, broken cedar boards. They decorate our office from both the outside and inside. The shadows cast in the office are awesome.
Then from left over pieces of sonotube, wood picket scraps, Red Brand field wire cut-offs, a weather tarp, and almost empty spray cans . . . A Great White Shark Attack.
Yeah, we may have let the spirit of the season possess us and gotten a little carried away.