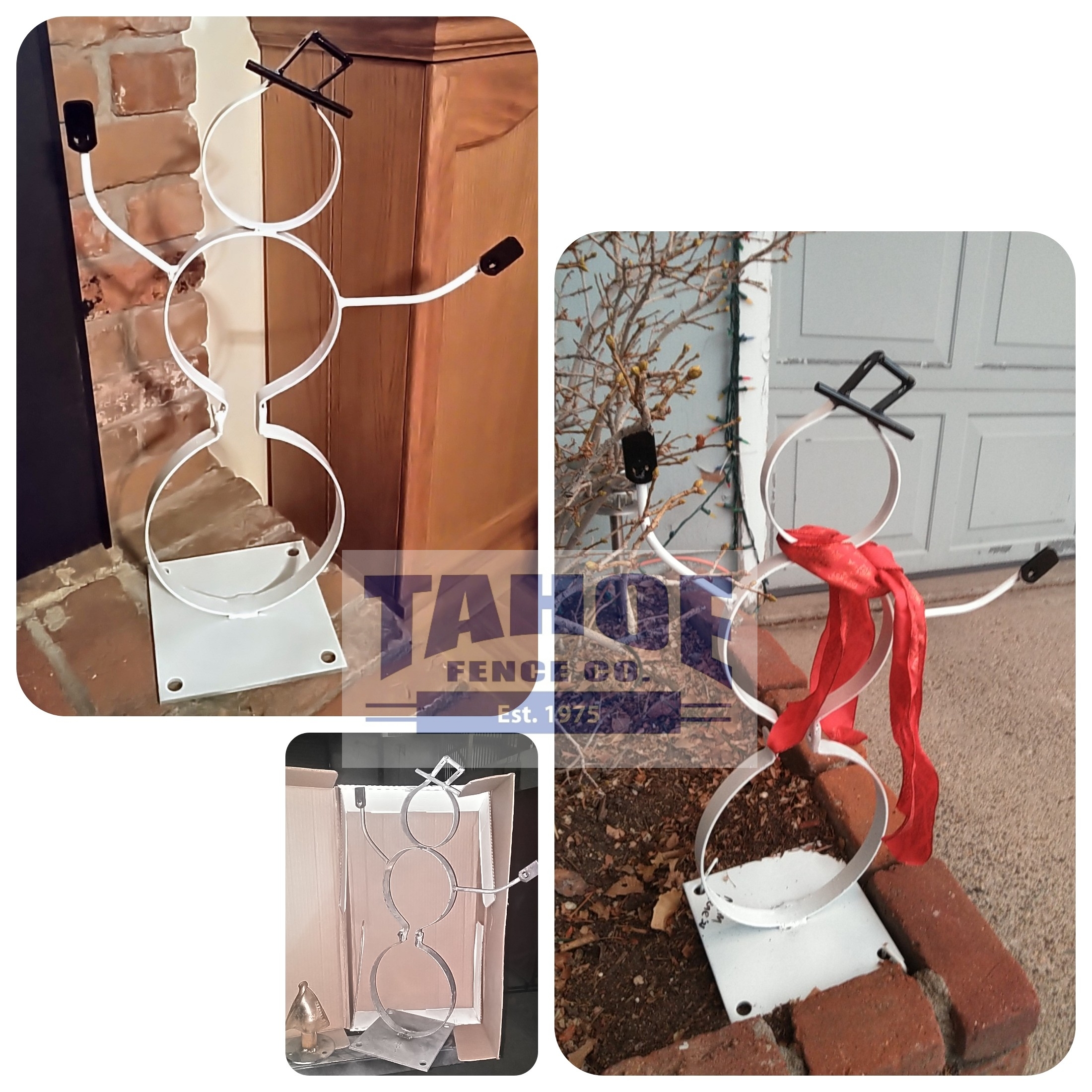 Fitting Snowman
Even after a day of rain, there's still snow and more snow.
So to enjoy this Winter miracle, Tahoe has recreated our fitting snowman from the comfort of our warm and dry shop.
Tahoe's chain link fitting snowman is built on a post plate. Two large diameter brace bands make the body. A tension band is the head. Gate rod cut-offs finish the hat and arms. And rail-end tabs are the mittens. And it's all from used, reclaimed, or scrap material.
Boss disclaimer: No new material was harmed in the creation of this snowman!