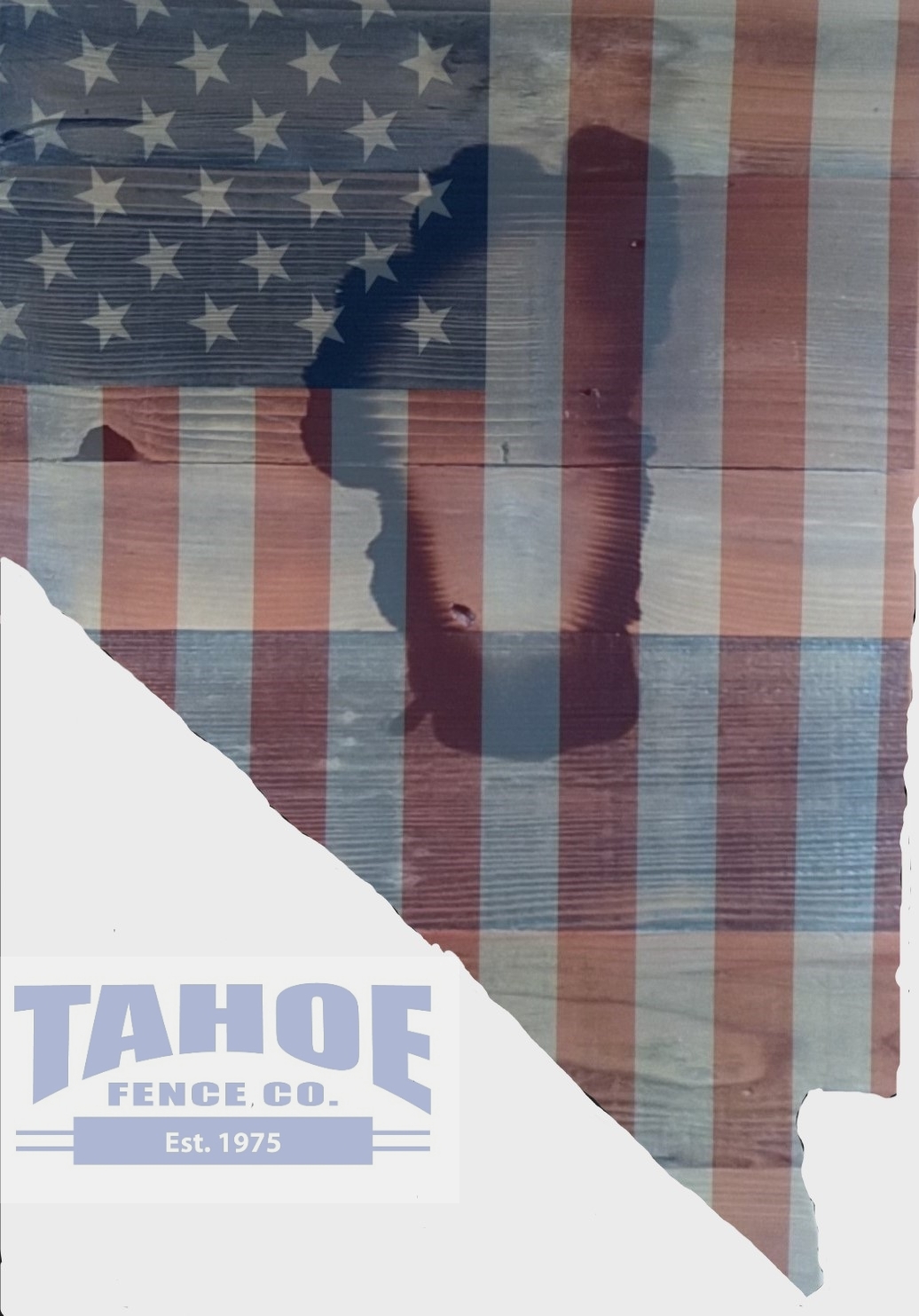 Thank You For Your Service
To all of our veterans and their families, you make us proud.
Thank you for your service.
Happy Veterans Day and may you all enjoy a safe, long weekend.
Pictured: Fence wood scraps made into shape of Nevada with burned Lake Tahoe outline and American flag colors.