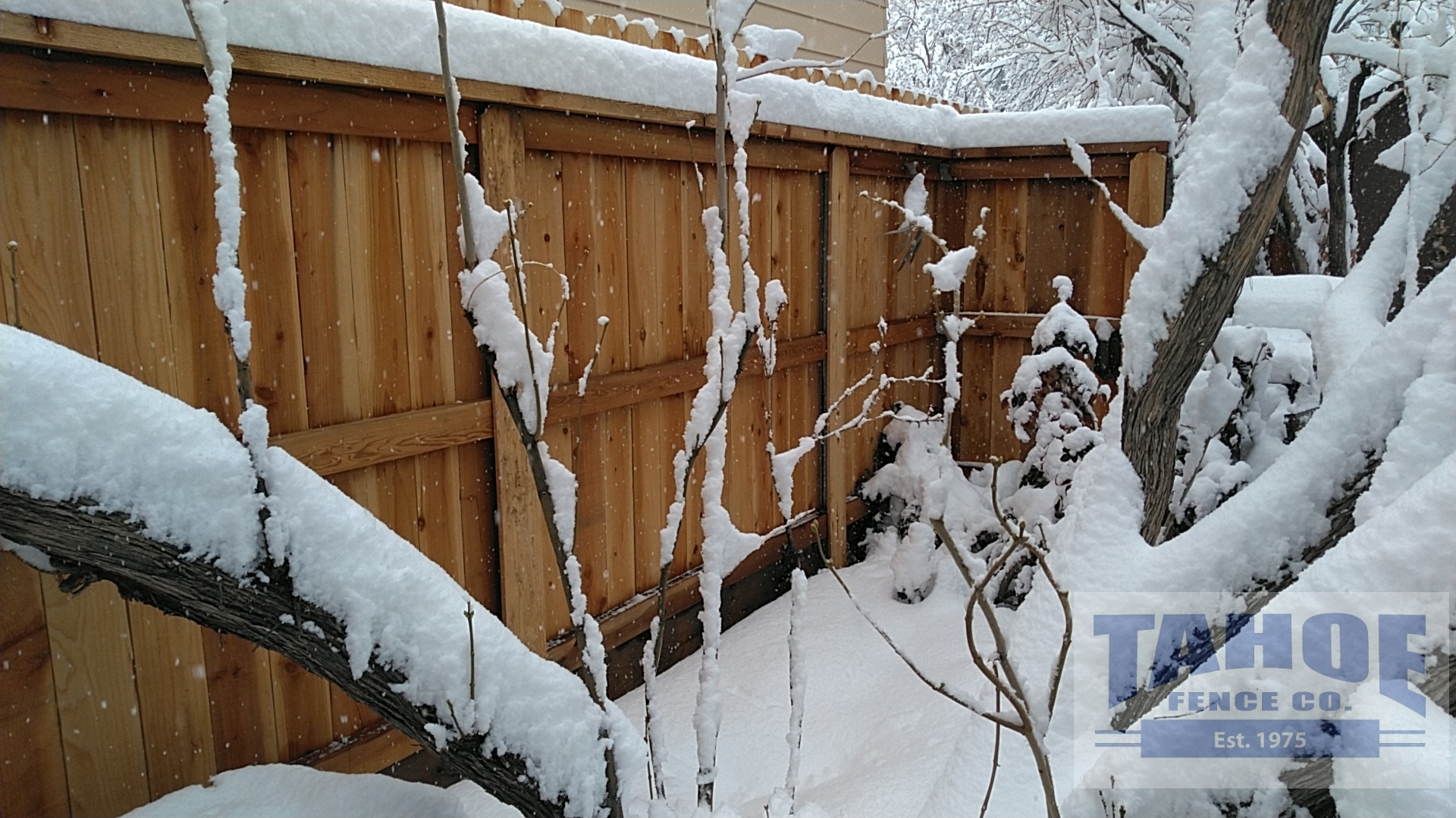 The Sun Is Out
Even though we're running out of space to put snow, more tree limbs have come down than we can count, and we can't feel our fingers and toes, finally the sun is out.
Feeling warmer already.
Stay safe and warm out there.
And if you need firewood, Tahoe Fence has some up for grabs outside our yard. Take what you need (leave the wire bins.) Please don't make a mess.
Pictured: Tahoe redwood fence on steel posts weathering the snow next to snow laden mature lilac in Carson City.