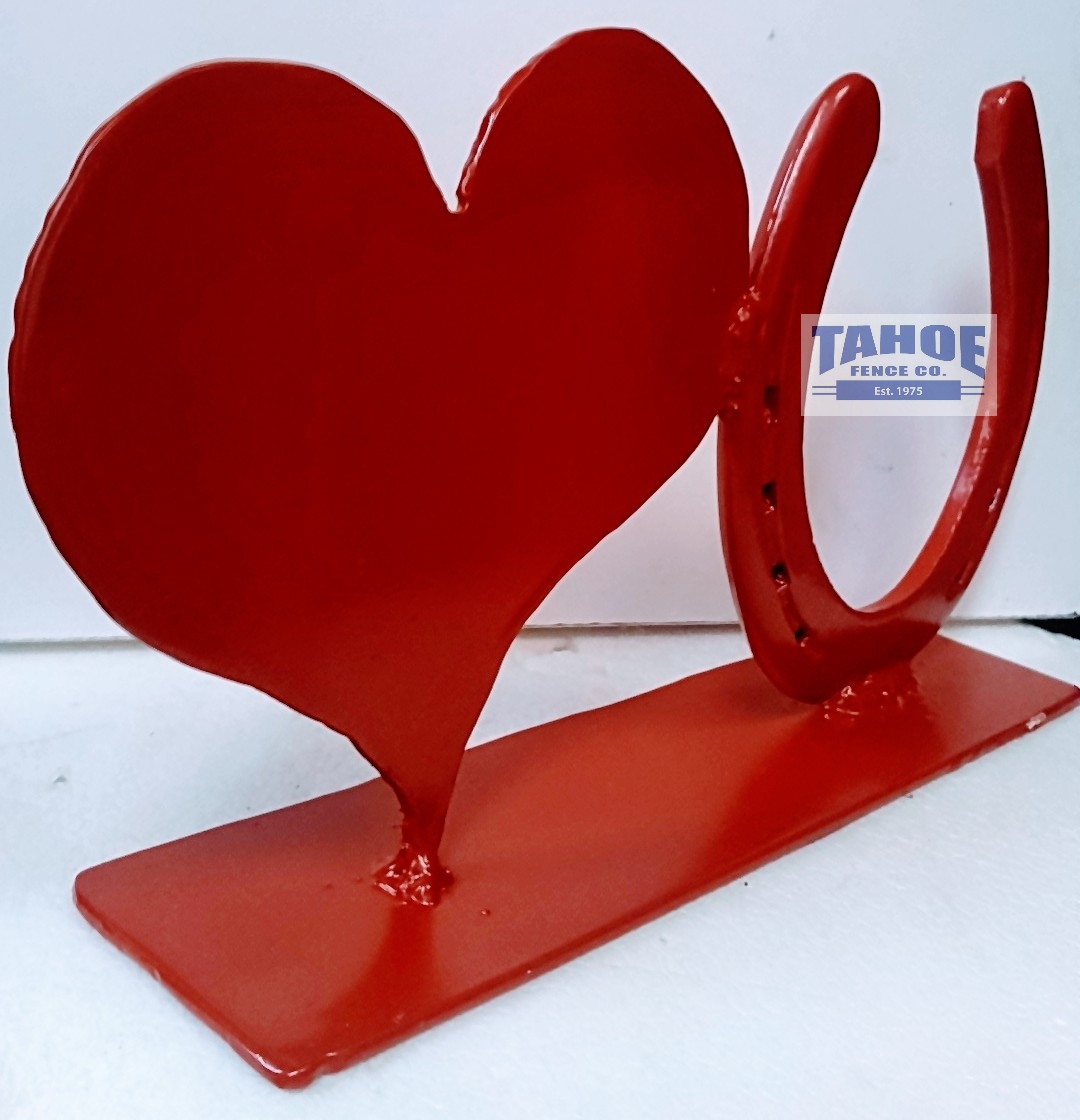 Big Day
This weekend there's the big game on Sunday. And then on Tuesday, you have another big day, Valentine's.
So remember to show the ones you love that you care (nothing says caring like wrapping someone in security with a new fence, if you need any ideas!)
It's as simple as sending a text, calling someone on the phone, or even visiting in person. For that someone special, your simple act could be a big deal.
Pictured: Tahoe Fence "Love You" Valentine made from metal scraps and horseshoes.
Happy Valentine's!